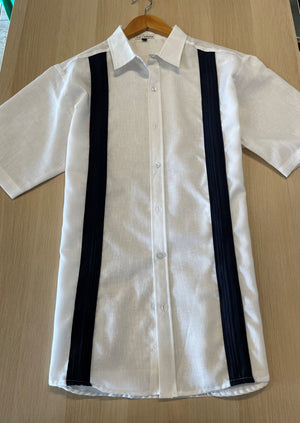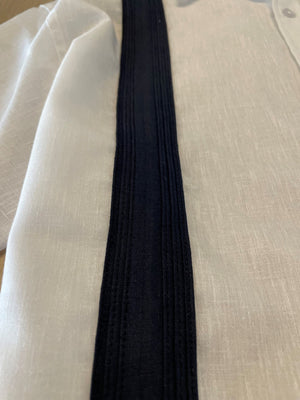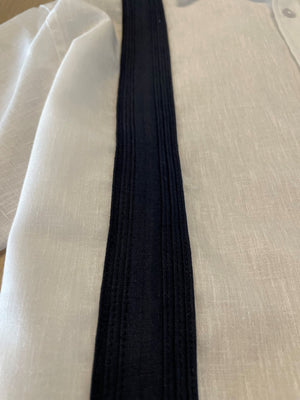 The Havana Postale Shirt Company
Cotton & Linen Blend Panel Shirt, White with Black Panel
Our authentic one of a kind Linen & Cotton blend panel shirt is a piece of clothing perfect for fun and casual occasions. We proudly manufacture our guayaberas in Miami, FL USA with the finest linens and domestic cotton fabrics. We make our panel shirts in short or long sleeves and a classic paneled front. Get that tropical vibe while staying cool and elegant on your next vacation, party, or weekend outing.
Proudly Made in USA
Classic Fit
Be Spoke Tailor Made 
100% Linen & Cotton Ultra Soft Finish
Point Collar
Short Sleeves
Machine Wash
Able to customize your own Panel Shirt!